Offer - Person - Projects - Route - Sundries - deutsch - italiano
---
QUATTRO E S.A. is a one-man-business - strengthened by free-lancers, when necessary.

Dr. Karl Eugen Pferdekämper: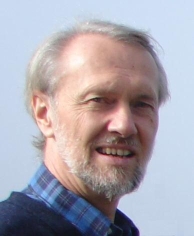 1949 flight in the western zones together with the parents


1966 final school examinations at Neu-Isenburg near Frankfurt/M.


1971 physics diploma at the Technical College (today Technical University) of Darmstadt, Institute of Nuclear Physics ("Experiments to Induce High-Voltage Blowouts in Isolators by Highly-Ionized Particles")


1976 Ph.D. ("very good") in experimental nuclear physics at Darmstadt ("Energy Spectra of Secondary Electrons Ejected by Ions from Foils") - application of a process control computer


1977-79 material lab, Adam Opel AG , Rüsselsheim - automation of the incoming-material tests, development of the test standards


1979-80 Alfred Teves GmbH, Frankfurt/M. - development of algorithms for the Antilock-Braking-System, Assembler programming for single-chip computers


1991 foundation of the QUATTRO E S.A. - activities see "Projects"
PF

RD

KA

MP

R
---
QUATTRO E SA, Via Casa del Frate 31, CH-6616 Losone, Tel. +41-(0)91 791 78 92, Fax +41-(0)91 791 20 75, info@quattro-e.ch